CONTACT US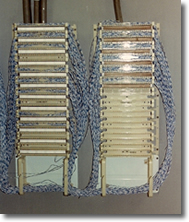 Thank you for visiting our website. Our business is more on the technical side of the services we provide, so we are aware that we cannot provide all information needed for an installation.
That is why we urge you to contact us by phone or email to discuss your particular application. We are happy to discuss your needs, time frame and budget for your project.
If you need to get in touch with us after business hours, feel free to use the contact form below. You can also use the email link below to send us a message or an attachment. We look forward to hearing from you soon.
FiberComm, Inc.
555 Anton Court
P.O. Box 580
Eagle, WI 53119
Phone: (262) 594-2900
Fax: (262) 594-5388
Hours of Operation
Monday through Friday
8:00am - 5:00pm
Saturdays and Sundays
Closed
Map